Order Your Copy of My New Book Today and Start Learning the Strategies for Getting a Collge Degree Without a Mountain of Debt.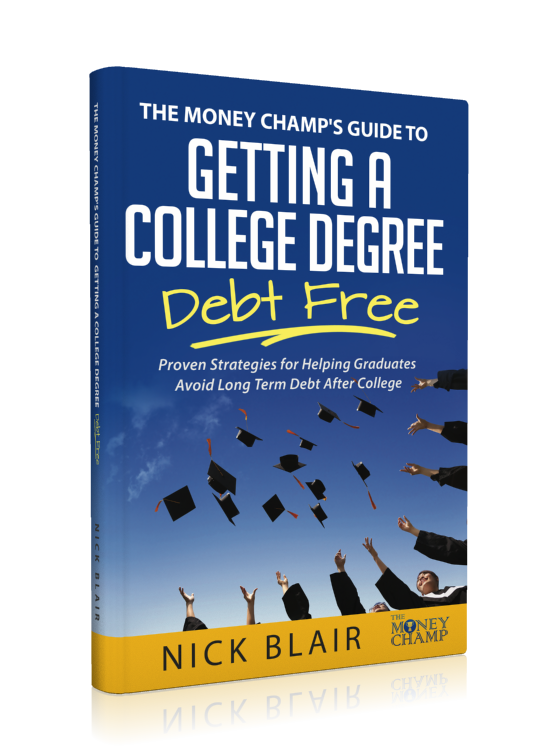 The Money Champ's Guide to Getting a College Degree Debt Free gives you the blueprint on how to attend college without falling into substantial debt. Through sharing his personal story, tips and strategies, podcast interviews, and other resources, Nick Blair shows you the key to success.
In this book, you will discover:
The proper way to prepare financially for college
How to find your area of interest before you graduate high school
Strategies on picking the right classes for your future
How to find and get the best and most advantageous scholarships and grants
Creative ways to generate more income while in college
Money and time-management principles and savings strategies • Real-life scenarios to think through and role play
This book is an awesome step-by-step guide to walk  every college bound student through the college process; it's a MUST for those who don't want to spend years paying off college loans! 
Jean Burk