Podcast: Play in new window | Download
This week I welcome Ashley Hill on The Money Champ. Ashley is a Scholarship Search Strategist, a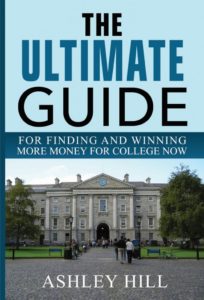 nd CEO of College Prep Ready. She's the author of the book The Ultimate Scholarship Guide.
Ashley Hill is a Scholarship Search Strategist who is passionate about teaching overwhelmed students (K-12, homeschool, adult, international, undergraduate, and graduate students) how to use their talents and achievements to increase their chances of winning scholarships.
Her passion for assisting college-bound teens and families originates from her college prep process and college success with a supportive network of rich resources allowing her to graduate in 3 years and received a $10,000 college internship. Ashley's mission is to assist college-bound students and their college success partners in building a team to open the door to opportunities to achieve college success and a successful life after college.
In her work with assisting students, Ashley encourages them to start their scholarship search in their local communities. Many community organizations will not share scholarship opportunities online or through social media channels, but with local school counselors or local non-profit organizations. She also encourages students to search for very specific scholarships that focus on their talents and achievements.
On today's show, we'll be discussing how students can increase their chances of winning college scholarships with some simple strategies.
You can learn more about Ashley and the services her company provides by visiting http://collegeprepready.com.