Podcast: Play in new window | Download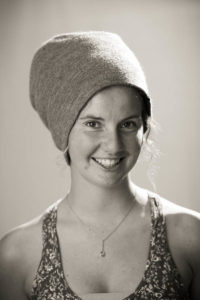 On this episode I interview Samantha Field. Samantha is an entrepreneur who runs an online business teaching young urban professionals how to engage in more meaningful conversations. The website is called "Life's Secret Sauce" and was inspired from her interactions onboard cruise ships.
Samantha graduated university in 2011 with plenty of student loans, and a passion for travel. She did what any responsible young graduate would do and waited the full grace period before beginning to pay off her loans. Instead, she spent time backpacking around Southeast Asia, exploring Europe, and even worked at summer camp before reality hit.
She was forced to figure out how on earth she was supposed to pay off her debt. With a passion for travel, and need for an income, she thought there would be no greater job than one that combines both. So she joined Carnival Cruise Lines and became a youth counselor traveling the world by ship, exploring islands, meeting people from around the world and going on adventures while making enough money to pay off her student loans.
On this episode Samantha will be sharing how she launched her current business, Life's Secret Sauce, and also how she managed to pay off all her college loan debt while traveling the world!